Nuestra estrategia
| | Semanal | Diario | Hora |
| --- | --- | --- | --- |
| Resistencias | 104.05 | 103.85 | 103.7 |
| Soporte | 103.15 | 103.35 | 103.45 |
Daily
USDJPY broke a resistance at 103.00. the pair may start a new medium term uptrend with 105.00 as target.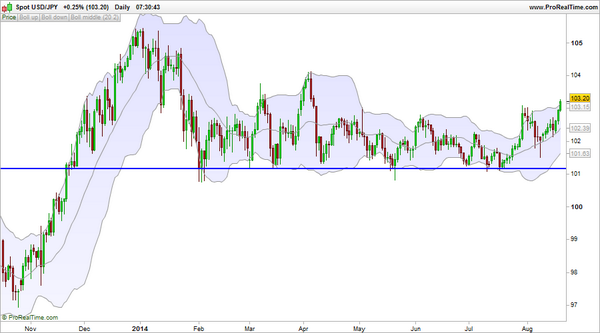 Weekly
USDJPY broke the resistance at 103.10. If the week close above this level we could have a new trend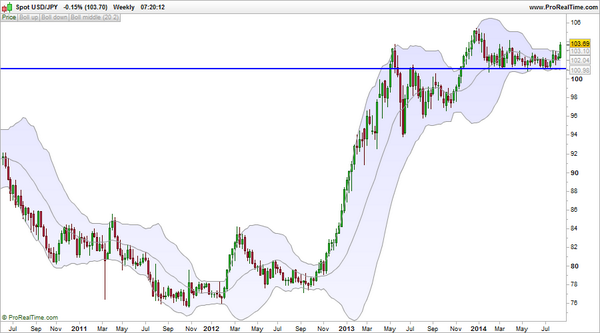 USDJPY consolidates above 101.10. The pair should stay in the range 101.10/103.10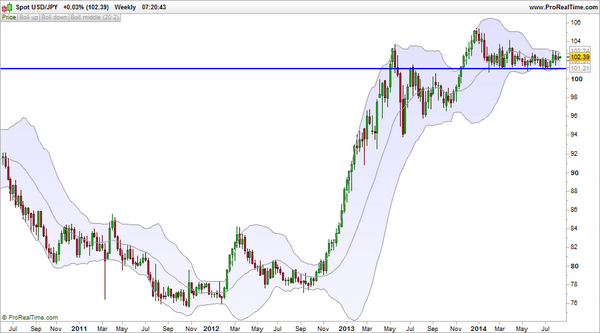 Suscríbete a nuestras alertas
Recibir alertas gratuitas por correo electrónico cuando el análisis técnico se actualizan.
Advertencia strong>: Nuestro consejo es sólo informativo, que sólo refleja nuestra visión del mercado. Están basados en nuestra experiencia en la divisa, no podemos sostener la verdad. Usted es responsable de la utilización de estos consejos.